From the beginning of October 2020, Azerbaijan Internet Service Providers began to block access to a variety of online services. Facebook, Youtube, Twitter, WhatsApp, Instagram and other resources that form the basis of the modern digital space were blocked.
They also blocked PPTP, L2TP, and IKEv2 VPN protocols using DPI (Deep Packet Inspection) traffic filtering technology. These blocked protocols are the main VPN protocols which are used to setup a VPN connection. In such conditions, it's hard to use VPN to bypass existing blocks, but we have a solution for this.
Next, we'll show you how to configure VPN access and bypass ISP level resource blocks.
Configuring VPN access on a personal computer
The easiest way to solve this problem is to install SecureVPN application. In the application, select Pro mode and select VPN type - OpenVPN. Alternatively, you can use StealthVPN type.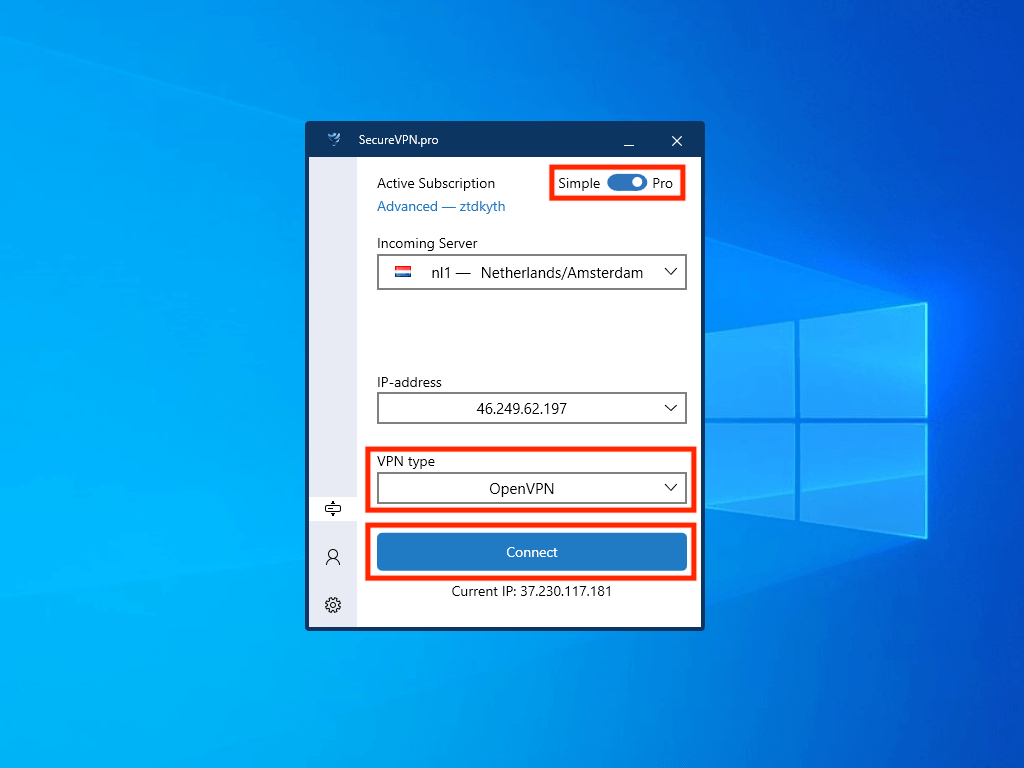 After clicking on Connect button, the VPN connection will be established automatically and you will bypass blocks.
Setting up VPN access on a mobile phone
In order to set up blocks bypass on your mobile phone, you need to install a free application — OpenVPN Connect. But the problem is that access to App Store or Google Play is also blocked.
To bypass the app stores blocks, you need to configure Wi-Fi on the computer which we previously used to connect to VPN. Then, being connected to a Wi-Fi network from a mobile phone, you can download the application from App Store or Google Play, and use it to unblock everything else.
Setting up a secure access point
First, make sure that your personal computer or laptop has a Wi-Fi adapter that will be used to create an access point. If you are already connected to the Internet via Wi-Fi, connect your PC or laptop to the router with a cable to free the existing adapter. If you can't do that, you will have to purchase (or rent) an additional wireless adapter.
To configure the access point, we recommend using free MyPublicWiFi application, which can be downloaded from the official website https://mypublicwifi.com.
Launch SecureVPN application and connect to VPN using method above. In MyPublicWiFi app, set the following options:
Hotspot Mode - Virtual Wi-Fi Hotspot
Network Access - Internet Connection Sharing (ICS)
Internet Connection - VPN adapter name. Typically has a name of Ethernet 2 and an IP address like 10.X.X.X
Optionally, you can change the name - Network Name (SSID), and password (Network key) of the access point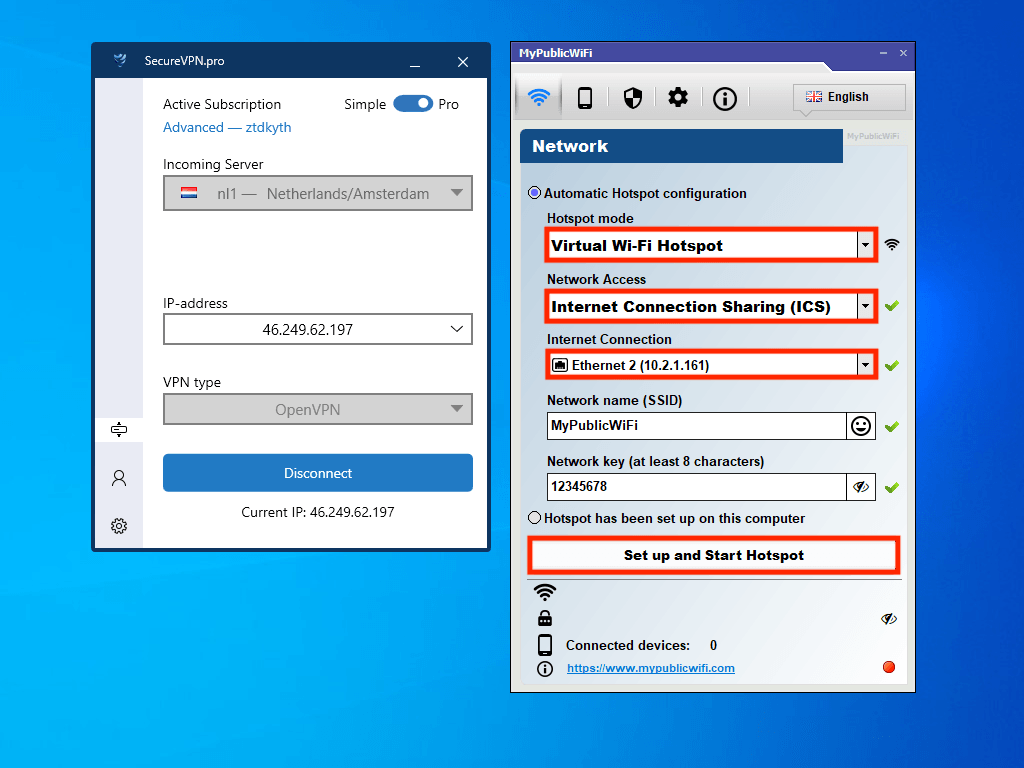 To activate the hotspot, click Set up and Start Hotspot, and connect to this hotspot from your mobile phone or tablet. The number of connected devices will be displayed at the bottom of the app window. All traffic will be redirected through the VPN connection - which will allow you to access App Store and Google Play.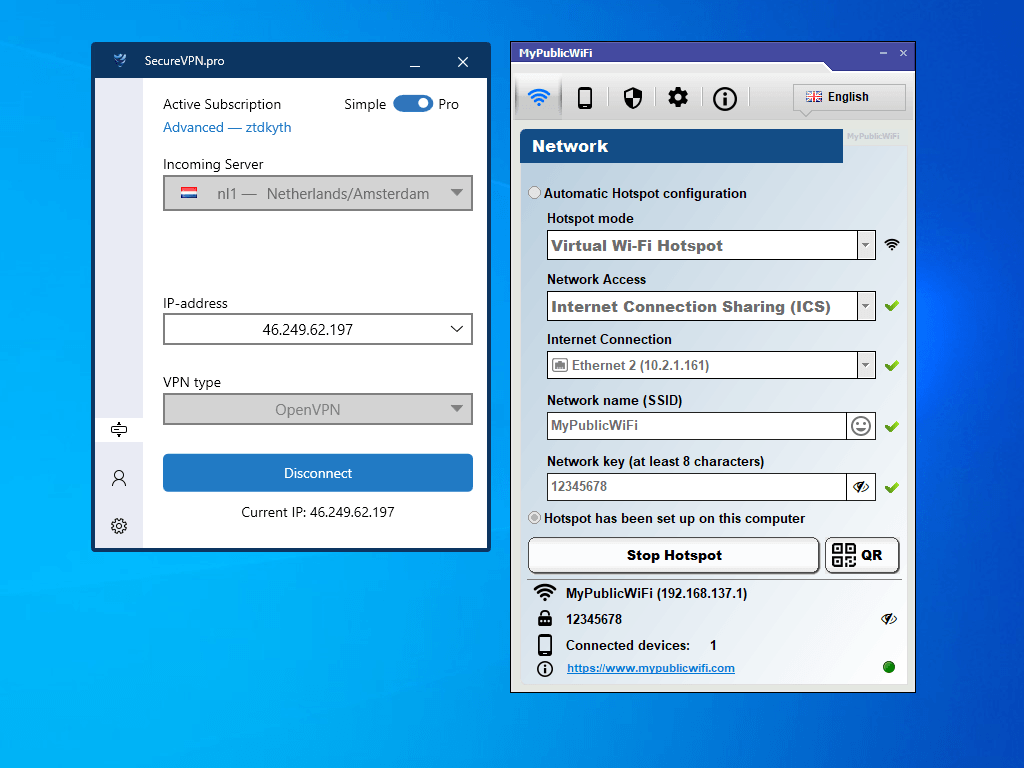 To configure a VPN connection on your smartphone or tablet, use our guide: